Honduras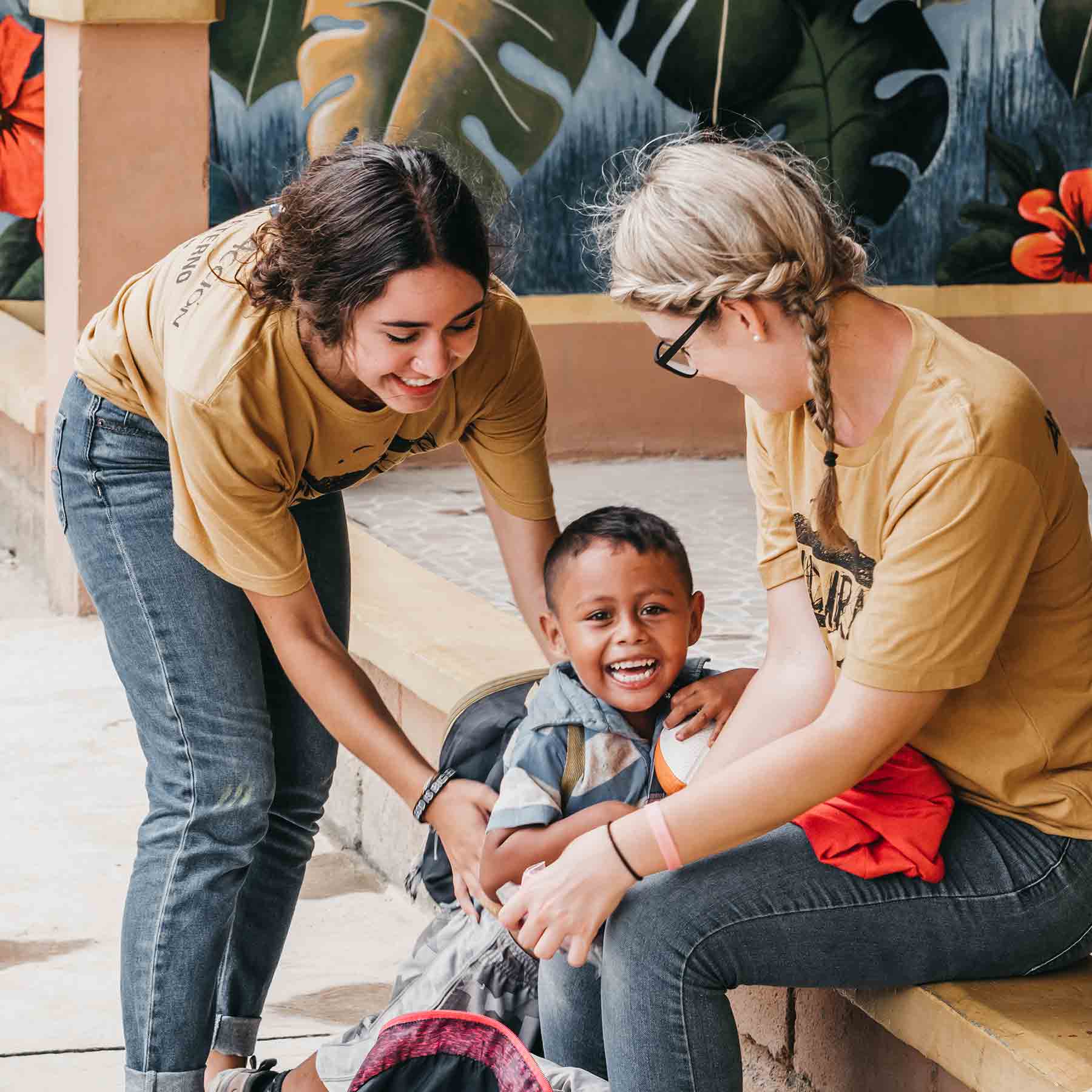 Iglesia Llamado Eterno – Danli, Honduras
During the summer of 2004, Hillside connected with a startup church in Danli, Honduras. Danli is near the Nicaraguan border, about two hours southeast of the capital city of Tegucigalpa. Four key families in the community lead the Danli church. Since that time, Arturo, a man from one of these families, left a good job in the school system in Danli to become the pastor of the church. Since 2004, Hillside has traveled to Honduras to host VBS programs, soccer tournaments, medical and dental clinics, construction projects and other ministries in the city. Hillside has assisted Llamado Eterno to purchase land and construct a building on the property. The church began to meet in the building in the spring of 2006.
Hillside takes mission trips to Honduras in the summer for a week and now are doing long weekend trips in the fall.
Children's Ministry Involved in Missions in Honduras
Meet Isaac, Josue and Gabriel's Corner… Jim Faber, one of our former missionaries to Honduras, has put us in touch with a man named Gabi. Gabi came to Christ several years ago and now uses his time and limited resources to minister to the people in his neighborhood, one of the poorest in the city of Comayagua, Honduras. Our Children's Ministry has adopted Gabi's street and we call it Gabi's Corner. We serve with him in three ways:
Gabi's Corner VBS – Gabi and his family regularly gather the kids in their neighborhood for fun activities, a snack, and a Bible story. Gabi also ministers to kids in his neighborhood as coach of soccer teams for several age groups. Our kids support this by purchasing supplies for the street VBS and soccer ministries.
Isaac Deras – Isaac was born June 23, 2005 with cerebral palsy. His loving parents, Juan Carlos and Letty, need help to afford proper medical treatment as well as the basic necessities of life. His family lives down the street from Gabi.
Josue Figurua – Like Isaac, Josue (Joshua in English) has cerebral palsy. His family also lives about a block from Gabi. Josue's birthday is June 15, 2000. Josue's family struggles to afford medical care for him because his stepfather, Christian, has a prosthetic leg due to a train accident. He cannot work so Josue's mom Nancy stays in their two room house to care for his needs. She earns some income by doing laundry and simple clerical work at home.
Every week children can bring their offering to one of two locations: The first floor hallway in front of Room 114, or inside Large Group Room 210. Every penny that is given goes toward our commitment of $300 per month for the three ministries above.
Hillside Missionaries in Honduras
In September 2013, two of our own, Sean and Whitney Warner, sold everything they owned and moved to Danli to assist the Llamado Eterno church and the Honduras Education Fund.
The Honduras Education Project is a child sponsorship program administrated by a separate non-profit, Empowering Education International. For $40 per month, you can sponsor a child to address the financial obstacles preventing the child from attending school by offering a complete scholarship. This pays for a complete uniform, registration costs, school supplies, daily transportation to school and daily lunch money. The program is administrated by Pastor Arturo & Ruth and Sean & Whitney and the Llamado Eterno church, where they meet not only their physical needs, but also their spiritual and emotional ones as well. For more information on the program, click here
Artisans of Hope
Sean and Whitney Warner are missionaries for Honduras and work closely with the ministries we support as a church in Danli. They have built an incredible gateway to help the women of their Honduran community work and have an income by making and selling jewelry to the United States.
Periodically, Artisans of Hope to set up a booth and sell some of those items to our congregation. It is a great idea as a gift for a loved one, and it helps hard working women in Honduras provide for their families.
If you would like more information on this ministry, you can find more details here.